Colleen Malany
In 1994, Colleen Malany and Ken Braid founded The J. Kyle Braid Leadership Foundation in memory of their son. Following 20 years of nurturing student leaders, Colleen founded the JKB Experiential Education Foundation to continue Kyle's memory and legacy. The program launched in June 2015 and Colleen currently serves as the CEO & Executive Director. She is also a certified ROPES course facilitator.
A native of Chicago, IL, Colleen graduated from Glenbrook South High School in Glenview, IL and attended the University of Illinois in Champaign-Urbana. She received a Bachelor of Science in Applied Life Science/Physical Education/ Kinesiology, then taught and coached for four years in Dade County, FL.  Colleen's experience also includes work in the field of dentistry for 10 years where she gained certification in radiology and expanded duties from the State of Florida. She then earned a Bachelor of Science in Respiratory Therapy in 1993 and worked in the medical field for three years.
Colleen's previous and current civic engagements include: Delta Gamma Fraternity, AARC (American Association of Respiratory Care), FSRC (Florida Society of Respiratory Care), AAUW (American Association of University Women), the Advisory Board of the National Institute of Steroid Research and M & M Orthopedic steroid presentation panel. Colleen was honored as the Brevard County (FL) Citizen of the Year in 2002 by Florida Today and received the University of Illinois Alumni Association Humanitarian Award in May 2007. She currently serves as a Rotarian in Las Vegas and a Paul Harris Fellow. She just recently was awarded Rotarian of the Year by her club.  Colleen remains active with the University of Illinois's Leadership Center and enjoys serving as an Alumni Coach for their annual IMPRINT workshop.
Favorite Quote: "…you'll discover that you have two hands, one for helping yourself and the second for helping others." -Audrey Hepburn

Barry Baldwin (President):
Barry Baldwin is an educator in the Communication Arts Department at Naperville Central High School (NCHS). During his 29 plus years of teaching, Barry continues to coach girls' soccer and was recognized as the Illinois Assistant Soccer Coach of the Year in 2003. He currently is the varsity boys' golf coach.
Barry served as the head sponsor of the J. Kyle Braid Leadership Foundation at Naperville Central during which he volunteered his time each summer, serving as a classroom facilitator and ranch hand. Barry's experience is invaluable as he transitions into the head sponsor role for the JKB Experiential Education Foundation at NCHS. He has dedicated 25 years of influence and guidance to the NCHS participants and alumni. Barry graduated from the University of Iowa where he earned a Bachelor of Arts in English and received a Master's in Teaching from Aurora University.
Favorite Quote:  "Seek First to Understand, then be Understood"  (Habit #5) -Stephen Covey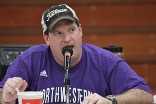 Marty Bee (Secretary):
In 2012, Marty Bee retired from the Naperville School District 203 in Naperville, IL after an impressive 33-year tenure. He started his career in the district as a generalist counselor at Naperville North High School and was appointed two years later to a position in the guidance office working with high-risk students. Marty was then appointed Student Assistance Program Coordinator. As a certified addictions counselor, Marty worked with prevention and intervention programs in the school as well as developed leadership programs for student athletes. Marty served as an assistant track & field coach, head girls track coach and head girl's cross-country coach. In his eight years as a cross country coach his teams recorded six top ten state finishes, including an IHSA Class AA state championship in 1993. Marty served as Assistant Athletic Director during the 1994-1995 academic years and in1996, accepted the position as Athletic Director at Naperville Central. In his time at Central there was exceptional improvement in facilities and increased student participation in athletic programs. The school also recorded 12 state championship teams and numerous top four state finishes.
Marty earned a degree from the University of St. Francis with a major in Law and Government. He later earned a Master of Science in Education with emphasis in Guidance & Counseling from Northern Illinois University and an Administrative Endorsement from Aurora University. Marty is an inductee to the Naperville Central and Naperville North Athletic Hall of Fames and the Illinois Athletic Directors Association Hall of Fame.
Favorite Quote: "Your attitude, not your aptitude, determines your altitude." -Zig Ziglar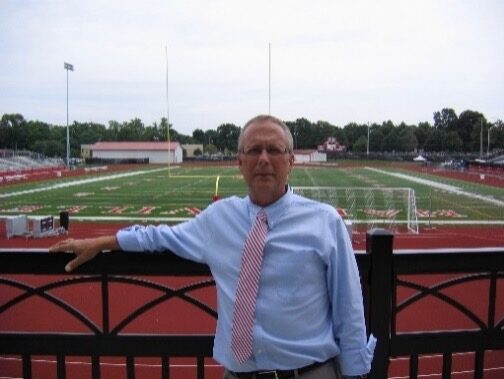 Lee Malany (Treasurer)
Lee Malany has strong roots in the business, science, governmental, emergency response, and humanitarian relief and development. He has held many positions including Assistant Attorney General and Director of Policy, Planning and Technology, Office of the Illinois Attorney General; Assistant Auditor General for the State of Illinois; Advisor to two State Comptrollers, including Chief Legal Counsel for the Comptroller's Uniform Statewide Accounting System (CUSAS); and a mass care consultant to the Illinois Emergency Management Agency.  
Currently, Lee is a Disaster Response & Mitigation Engineer, Land, Shelter & Infrastructure Specialist with the U.S. Agency for International Development (USAID), Bureau of Humanitarian Assistance (BHA). Lee does local, national, and international disaster response work for the American Red Cross and serves on the deployment roster for the international disaster services arm of the American Red Cross and International Federation of Red Cross and Red crescent Societies (IFRC).  Nationally, Lee was a part of the deployment for the Florida & Alabama hurricane response (2004); the Louisiana and Mississippi Katrina response (2005); and the super storm Sandy (2012).   Lee is also heavily involved in disaster activities internationally (more than 59 countries) and has provided disaster relief services in Kosovo, Afghanistan, Sudan, Tajikistan, Macedonia, Pakistan, Bangladesh, Mozambique, Burkina Faso, and Papua, New Guinea. 
Lee has been involved with Habitat for Humanity for 26 years, building houses around the world including 35 homes in his own community. He sits on the Board of Directors of many civic organizations in the State of Illinois.
Previously, Lee was an owner of Bestech, a computer mapping company, Microgeneral, a computer accounting and consulting firm; Flowers LeGrand, a gift and floral shop; and The Green Turtle, a lounge. 
Lee earned a Bachelor of Science in Engineering Physics and a Juris Doctorate in Law from the University of Illinois.
Favorite Quote: "If your interest is now plant corn; if your interest is decades plant trees; if your interest is for lifetimes – educate"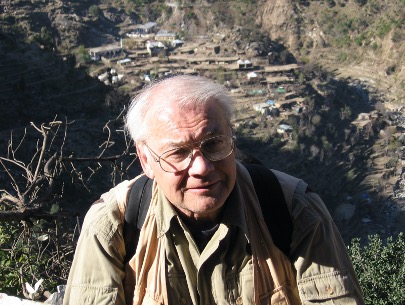 Ernesto (Ernie) Yanez
Ernesto (Ernie) grew up in Darien, IL, a suburb of Chicago.  He graduated from Hinsdale South High School, then attended the University of Illinois and received a Bachelor of Science Degree in Kinesiology from the College of Applied Health Sciences. He is currently a Head Coach and Regional Fitness Educator of Orangetheory Fitness in the Chicagoland area. During the summer of 2010, Ernie had the incredible opportunity to be selected to attend a week at the J. Kyle Braid Leadership Ranch in Colorado. The leadership skills that he gained during his week in Colorado opened many doors over the years.  These skills continue to help Ernie's progress in his current management and leadership knowledge.
During the summers of 2016, 2017, and 2018, Ernie volunteered to help the JKB Experiential Education Foundation's program at Monmouth College.  Included in his volunteer role was facilitating the classroom leadership training and organizing the teens' daily activities.  He was instrumental in the making sure that the weekly operations ran seamlessly.
Philanthropy is one of Ernie's priority passions.  At the University of Illinois, Ernie led an annual, weeklong, trip of 20-40 young men of the Sigma Phi Epsilon Fraternity to support Habitat for Humanity in building affordable housing for underprivileged families. In addition, he has supported Watts of Love, a nonprofit dedicated to providing solar lights to people all over the world living with no electricity, since 2016 by joining the global travel team in fundraising and distributing solar powered lights to families in third world countries. 
Favorite quote: "Celebrate the little things"

Blake Butler
Blake Butler grew up in Downers Grove, IL, a western suburb of Chicago.  In 2012, he graduated from Downers Grove North High School, then attended the University of Illinois where he earned his Bachelor of Science degree in Nursing (2016).  As a nurse for the past 5 years in Chicago, his emphasis has been Oncology & Intensive Care (ICU).
Since attending JKB in 2010, Blake has stayed involved with the organization in a variety of ways and has taken several trips with Watts of Love (WOL), including to the Philippines, Uganda, Haiti, and Ethiopia. WOL is a Chicago-based organization that distributes solar lights to some of the most underserved, poverty-stricken areas in the world.  Blake has helped lead teams into these countries where thousands of lights were successfully delivered. 
Currently, Blake is pursuing his Doctorate in Nursing at North Shore University to become a Certified Registered Nurse Anesthetist.  In addition to staying involved with JKB in a variety of ways, Blake has also taken several trips with Watts of Love, including to the Philippines, Uganda, Haiti, and Ethiopia.  Additionally, Blake has served as an alumni coach for the IMPRINT workshop offered to University of Illinois students through the Illinois Leadership Center.   Another passion is his work training service dogs.
Favorite Quote:  "Nobody who ever gave their best regretted it" -George Halas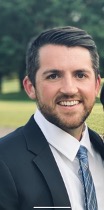 Jenna Butler
Jenna Butler attended the J. Kyle Braid Leadership Ranch in 2009 as a student-athlete from Downers Grove North High School (IL). She continued her academic and athletic career at Knox College in Galesburg, Illinois where she graduated in 2015 with a degree in Chemistry and Secondary Education.  At Knox, Jenna played softball and served as president of her sorority (Kappa Kappa Gamma).  She reconnected with her love of Colorado and the JKB Ranch as a kitchen and classroom volunteer in 2014. Following her graduation, she moved to Parker, Colorado, and began teaching and coaching at Legend High School. She has taught over 5,000 students in chemistry, AP chemistry, and earth science.
In 2020, Jenna earned her  Master's Degree in Natural Science Education from Colorado State University. She is the head Junior Varsity softball coach and an assistant varsity coach for the successful 5A program. She helped coach Legend High School's first-ever state championship team in 2017 and in 2018 the softball team became back-to-back state champions. At Legend, Jenna is on the Instructional Leadership Team, an AVID tutor, and a co-sponsor for the chemistry club. In her free time, Jenna enjoys reading, gardening, building LEGOs, watching the Chicago Bears and Cubs, and hiking with her pup, Phoebe Buffay. One of her fondest Colorado memories is visiting Colleen at the Ranch and watching Phoebe explore the property like a true Ranch dog! In addition to serving on the JKB Board, Jenna has been involved with Watts of Love, a nonprofit dedicated to providing solar lights to people all over the world living with no electricity. Jenna has traveled to Guatemala and the Philippines as a member of the global travel team with Watts of Love.
Favorite Quote:  "Character means doing what is right when no one else is looking." -C.S. Lewis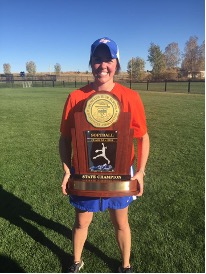 Colleen Lyons
Colleen grew up in Darien, IL, a western suburb of Chicago. She had the privilege to attend the J. Kyle Braid Leadership Ranch in 2011 and is a 2013 graduate of Hinsdale South High School.  Colleen graduated Summa Cum Laude from Elmhurst University with a Bachelor of Arts, Interdisciplinary Studies degree and received her MBA from the University of Illinois at Chicago in December of 2021. The lessons she gained from the ranch have shaped her into the person that she is today both personally and professionally.
Colleen started her career in Human Resources at Tyson Foods over 5 years ago and has since held various roles, each with increasing amounts of responsibility. She is currently an HR Manager where she is the lead Business Partner for 4 key business groups and drives strategic projects impacting over 15,000 team members in her division. Colleen is an active member of the Leaders of Tomorrow Business Resource Group at Tyson, which is a team of multi-generational professionals dedicated to the retention and development of talent.
Driving change and helping others are Colleen's passions. After her brother died by suicide in 2007, Colleen and her family started the Christopher Lyons Memorial Fund to honor Chris' memory. The fund supports innovative and expressive therapy services for at-risk adolescences in the AMITA Health GlenOaks School & Transition Program. Furthermore, Colleen is a part of the Watts of Love Global Travel Team. In 2017, she traveled with the team to the Philippines to distribute solar lights to families living in darkness.
Favorite Quote:  "Be the change that you wish to see in the world." -Mahatma Gandhi